Select High Density Mattress Topper

Our most popular topper adds a luxurious layer of comfort & support to your mattress, immediately delivering new life. High-density foam supports the body's weight to keep you lifted and contours to curves alleviating back, neck, and joint pain.
Viscosoft was named a highly-rated mattress topper brand by Consumer Reports. The independent, non-profit organization that informs consumers and creates fairness & transparency in the marketplace.  
3 or 4 inches of 3+ lbs. gel-infused memory foam
Breathable, washable cover
Adjustable straps & slip-resistant mesh
90-Day Guarantee: As a leading USA-based brand, we stand behind everything we make 100% and are committed to providing you with premium products for improving your quality of life. If for any reason you are not completely satisfied with your Viscosoft.com purchase, we offer a full refund within 90 days of purchase.* Please visit our returns page for more information.
5-Year Warranty: We believe in the quality of our products, which is why we provide a 5-year warranty on all of our products. To view the full warranty and register your purchase, please click here.
Our goal is to get you sleeping better as soon as possible.  All Viscosoft purchases receive fast and free shipping, coast to coast. Delivery times vary based on the product ordered. Most products are delivered within 3 business days. 
Orders must be placed before 2pm EST to ship same day.  Orders placed after 2p EST will ship the following day.
We believe in the quality and durability of our products, which is why we provide a
5-year warranty
on all Viscosoft toppers.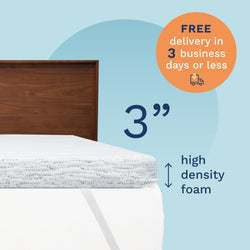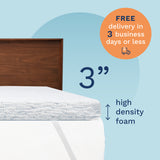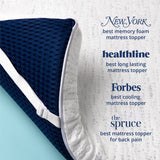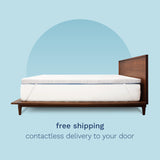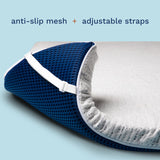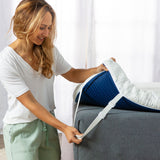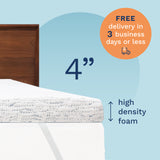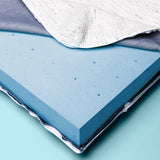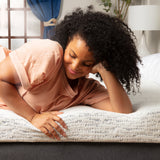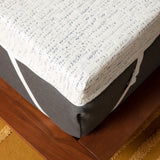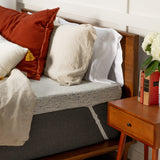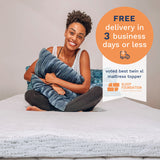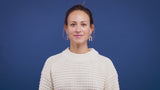 Select High Density Mattress Topper
the support you've been looking for
promotes spinal alignment

eliminates motion transfer

comfort for all positions

removable, washable cover
HOMEWORK IS HARD
6 answers to get you started
Flip through these videos to see what sets a Viscosoft topper apart.
can you take
off the cover?
You sure can!
Nope! It attaches to the mattress.
Most definitely!
how do i store
the topper?
In the unlikely event...
who is this topper best for
what you need to know
Our Select High Density topper is best for you if you have an older mattress that needs increased support or a mattress that is too soft and needs additional firmness. This topper is also excellent for those dealing with chronic pain as it has superior pressure point relief, provides spinal alignment, and increases circulation.
comfort options
different heights for different body types
The Select High Density topper offers 3 inch and 4 inch memory foam options.

The 3 inch thickness option is great for those looking to add comfort and support to a mattress.

The 4 inch thickness is ideal for larger framed individuals that may otherwise feel unsupported by thinner options.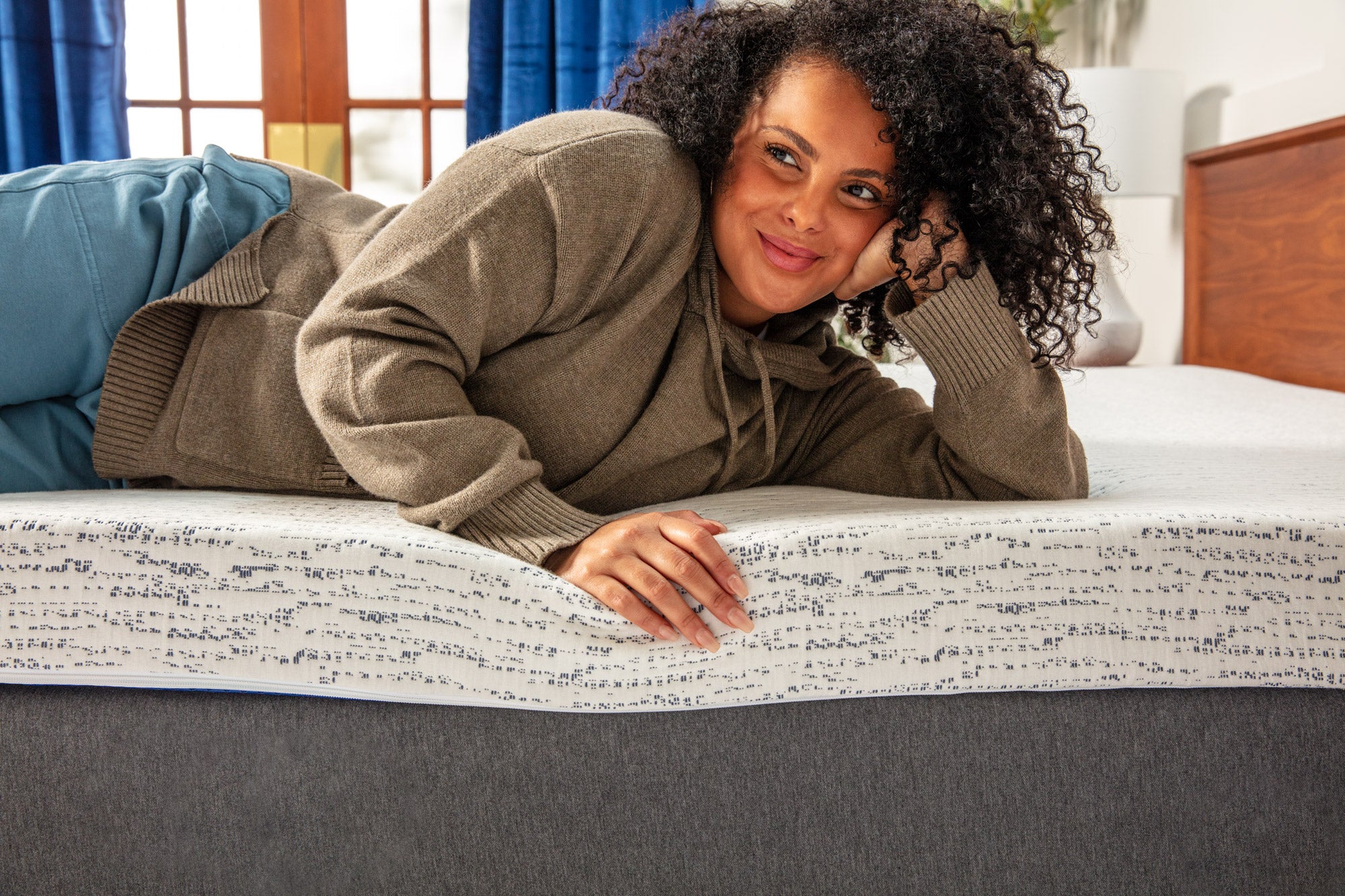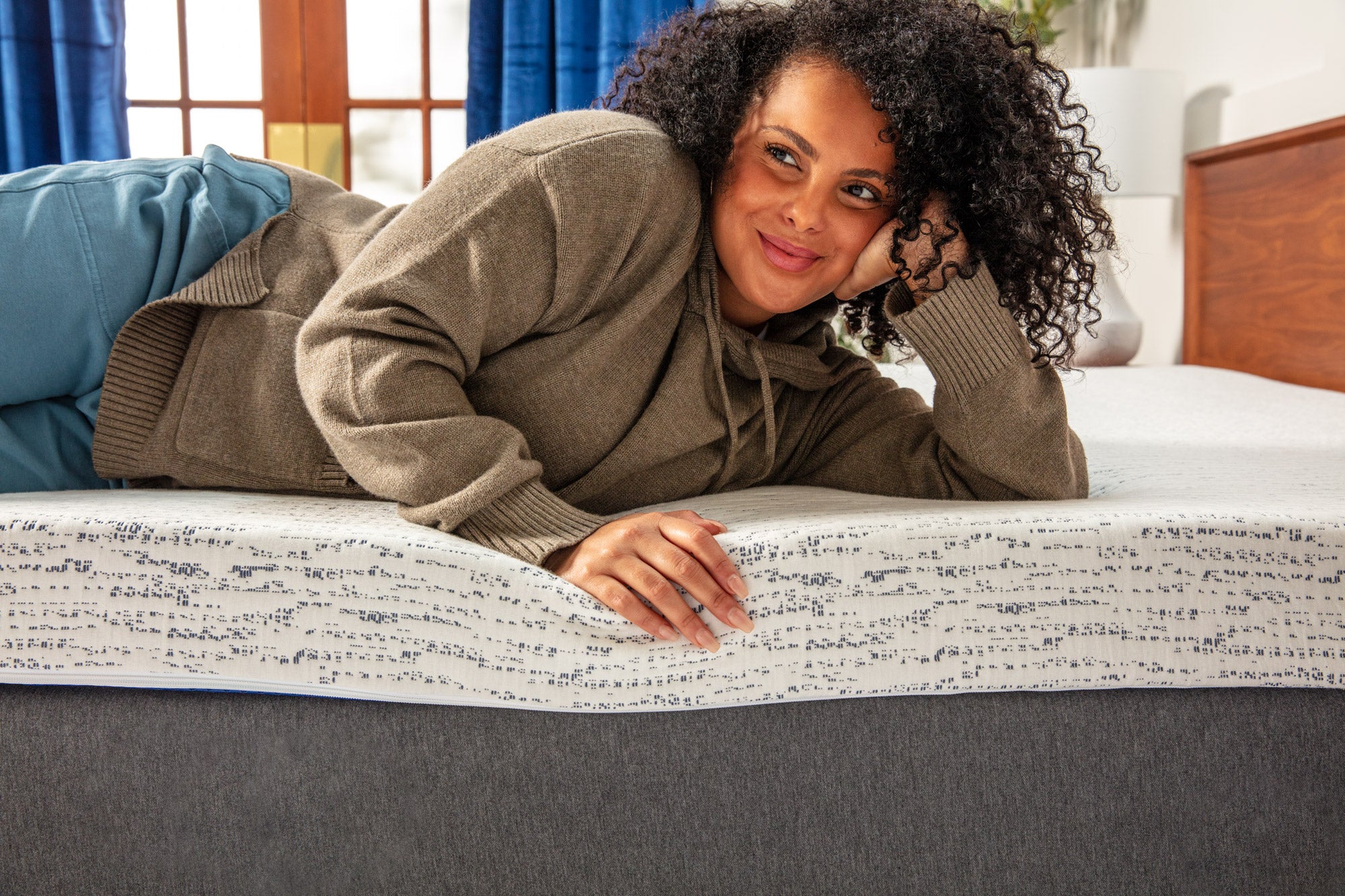 Trusted by industry experts
the perfect firmness
our best selling topper
This topper's foam was designed with a medium-firm feel that gives way to your pressure points and pushes back with resilient support where you need it most. Greater than 3 lbs. density foam feels superior to competitors and has been proven to maintain its strength longer than comparable foams. This unique combination makes the Select Viscosoft's best selling mattress topper.
why high quality matters
high density & high quality
Not all foam is equal. Our memory foam topper can last years longer than the cheaper, lighter-weight alternatives. At 40 pounds, the king size foam weighs twice as much as competitors' foam resulting in a more supportive, longer lasting product. The high density, ultra-supportive memory foam conforms to your body without sinking in, creating an environment to ease back, hip, and neck pain. This topper can support all shapes and sizes.
comfort & support for your college dorm bed
the best sleep on campus
College dorms are built for efficiency, not comfort. Voted Best Twin XL mattress topper by industry experts, our topper is designed to help you sleep better while on campus. Your studies and social life will benefit from a better night's sleep.
from others like you
Select High Density Reviews - Wall of Fame
Great for dorm room bed!
we finally decided to take a chance on the Viscosoft twin xl mattress topper for my daughter's dorm room. I admit to being a bit nervous because we could not touch and feel it before purchasing but it is great! It is well made and feels substantial. I like the removable washable cover. It did not have an awful smell when it was first opened. I really feel this is going to last all four years and beyond. But the most important thing is that my daughter says it is really comfortable. I know every body is different so reviews can be tough to sort through but I would not hesitate to order this for a dorm bed.
Perfect for college Dorm Mattress
Perfect for dorm room. College mattresses are super thin so this is a must for anyone living in a college dorm.
don't wait!
I did my research prior to buying a mattress topper, and I can see why this particular one was ranked #1 by so many reviewers. The price is unbeatable for the quality. I've been using it for a little over a week and it doesn't move or slip. Unbelievable softness, you just melt into bed every night. Takes care of pressure points, and motion transfer. I'm in love.
Stephanie p
Verified Buyer
great support
I purchased a twin XL for my daughter's college dorm and she loved it. It gave her comfort and support. I'm sure she will be using it all four years. Very durable.
daughter loved her mattress topper
Daughter loved her mattress topper - what a difference on top of her dorm pad. I just bought one for my son who is off to the dorms now.
better experience than expected!
I'm always sceptical about ordering certain products online. But I was pleasantly surprised with this one. This mattress topper exceeded my expectations-VERY comfortable! I didn't wake up with any back pain. And I'm ready to buy another for my daughter!
viscosoft mattress topper
I purchased a ViscoSoft mattress Topper about 3 weeks ago after researching many brands. It was delivered within 2-3 days after I ordered it and it did not disappoint. It is so comfortable and I have not had any night sweats since adding the topper to my mattress. My husband loves it, too. It's a game changer and it's a 5 out of 5 for us. Highly recommend it to anyone!
regulates temperature
ventilated core for minimal heat and maximum comfort
breathable
breathable mesh cover prevents slipping
secure fit
heavy-duty adjustable straps attach securely to your mattress
regulates temperature
ventilated core for minimal heat and maximum comfort
breathable
breathable mesh cover prevents slipping
secure fit
heavy-duty adjustable straps attach securely to your mattress
Viscosoft's Select High Density Mattress Topper vs. Other Leading Brands

Viscosoft Select High Density Topper
Tempur-Pedic Adapt Topper
Saatva Memory Foam Topper
 Casper Mattress Topper
Tuft & Needle Mattress Topper
SleepNumber Responsefit Memory Foam Mattress Topper
Layla Memory Foam Topper
Thickness
3 inches
3 inches
1.5 inches
3 inches
2 inches
2 inches
2 inches
Price (Queen)
$199.95
$251.40
$295.00
$299.00
$250.00
$349.99
$249.00
Return Window (Days)
90
0
180
30
100
30
30
Warranty (Years)
7 (registered)
10
1
5
3
1
5
Weight (Pounds)
30.2
39.0
Not Available
15.9
18.0
Not Available
19.0
Machine Washable Cover
Yes
Yes
No
Yes
No
Yes
Yes
RV (Short Queen) and College Dorm (Twin XL) Sizes Available
Yes
No
No
No
No
No
No
Customer Reviews
2,944
8,276
175
7
1,872
314
620
Review Rating (Stars)
4.5
4.3
4.8
3.9
4.4
4.8
4.5
Information as of: July 20th 2023
enjoy interest-free installments with afterpay