Active Cooling Copper Topper
This luxurious, four-inch mattress topper provides incredible comfort & pressure relief.  Copper-infused foam is paired with structural foam to deliver the stability that promotes spinal alignment and reduces discomfort in bed.  The foam layers are wrapped in an innovative, cooling cover to reduce heat & keep you dry.
4" of American-made, durable foam promotes circulation
Phase-changing yarns cool the cover to a room's ambient temperature
Copper-infusion & washable cover establish a hygienic sleep surface
Adjustable straps & anti-slip mesh for a secure fit & uninterrupted sleep
90-Day Guarantee: As a leading USA-based brand, we stand behind everything we make 100% and are committed to providing you with premium products for improving your quality of life. If for any reason you are not completely satisfied with your Viscosoft.com purchase, we offer a full refund within 90 days of purchase.* Please visit our returns page for more information.
5-Year Warranty: We believe in the quality of our products, which is why we provide a 5-year warranty on all of our products. To view the full warranty and register your purchase, please click here.
Our goal is to get you sleeping better as soon as possible.  All Viscosoft purchases receive fast and free shipping, coast to coast. Delivery times vary based on the product ordered. Most products are delivered within 3 business days. 
Orders must be placed before 2pm EST to ship same day.  Orders placed after 2p EST will ship the following day.
We believe in the quality and durability of our products, which is why we provide a
5-year warranty
on all Viscosoft toppers.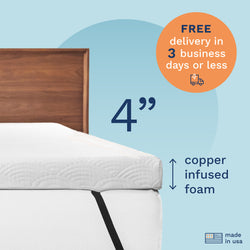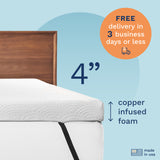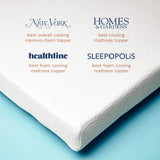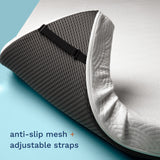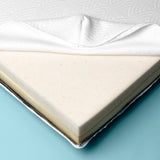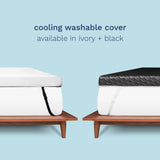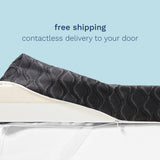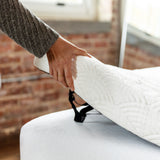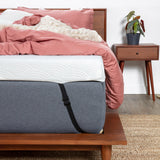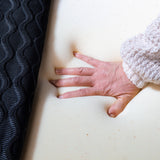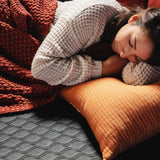 Active Cooling Copper Topper
world-class copper-infused comfort
legendary cooling fabric
eliminates
motion transfer
sleep supported without overheating
HIGH PERFORMANCE COPPER
Enhanced with the anti-microbial properties of copper, the top 2 inches of this topper perfectly balance support with comfort to alleviate pain from pressure points and allow for deep sleep. The bottom 2 inches of support foam keep you elevated in the bed and prevent sinking too deep.
designed with utility & purpose
worry-free comfort
The stylish cover is made with cutting edge, cooling fabric that asborbs your room's temperature and deflects moisture to keep you cool and dry. We also made this cover durable, easily removable and washable for easy-care. Featuring anti-slip backing and adjustable elastic straps to ensure a secure fit. Traditional ivory or midnight black now available.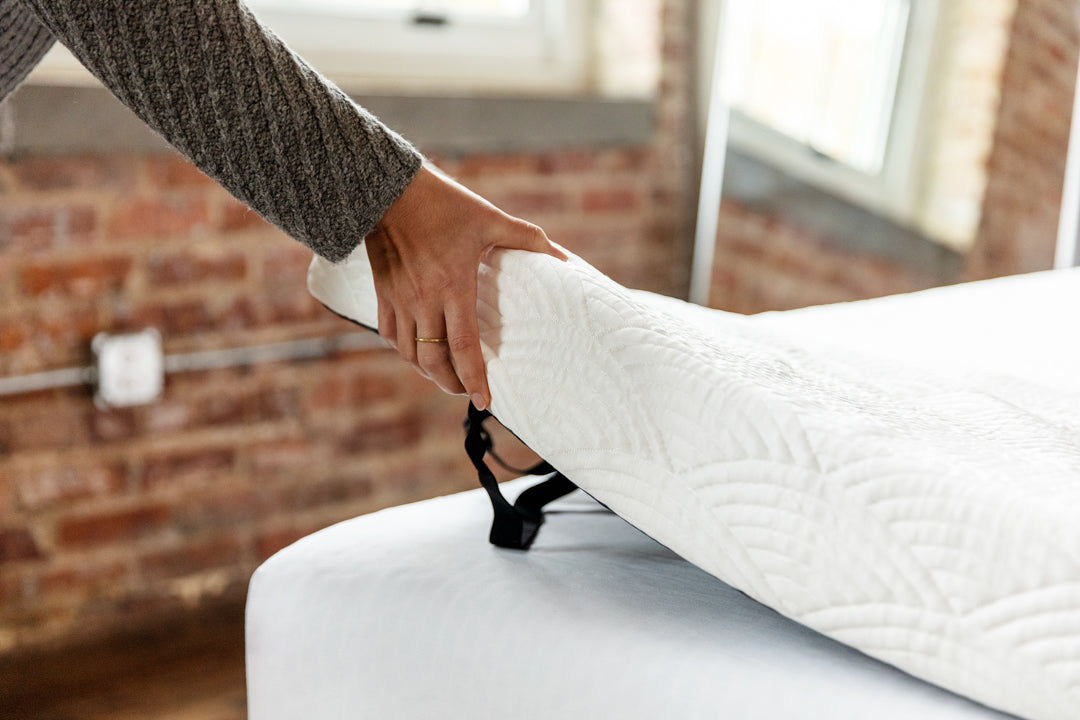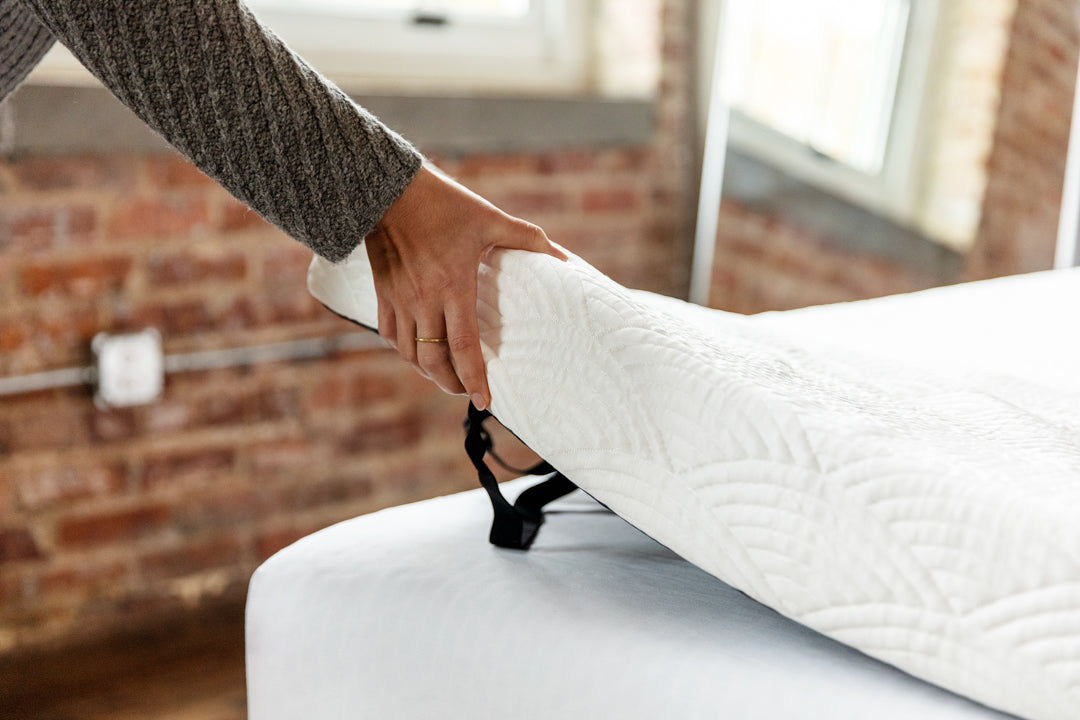 comfort for every position
for all shapes + sizes
Testing has shown the Active Cooling topper helps eliminate the pain you feel from pressure points on your existing mattress. Whether you are a stomach, back or side sleeper, the adaptable foam will conform to, and support your body. Delivering the feeling of being cradled without feeling sunk or stuck...even at the edges.
we've made a few headlines...
THE BEST OF THE BEST
dual foams create superior support and relief
REVOLUTIONARY SLEEP
Designed with 2" of copper-infused memory foam at the top, this topper contours to your body & provides superior pressure relief. This layer is infused with copper, aiding in the transfer of heat away from your body as well as many other health benefits. Below this are 2" of sturdy foundation foam to provide renowned support and spinal alignment. This layer also helps to maintain the topper's shape over time ensuring a quality product that endures.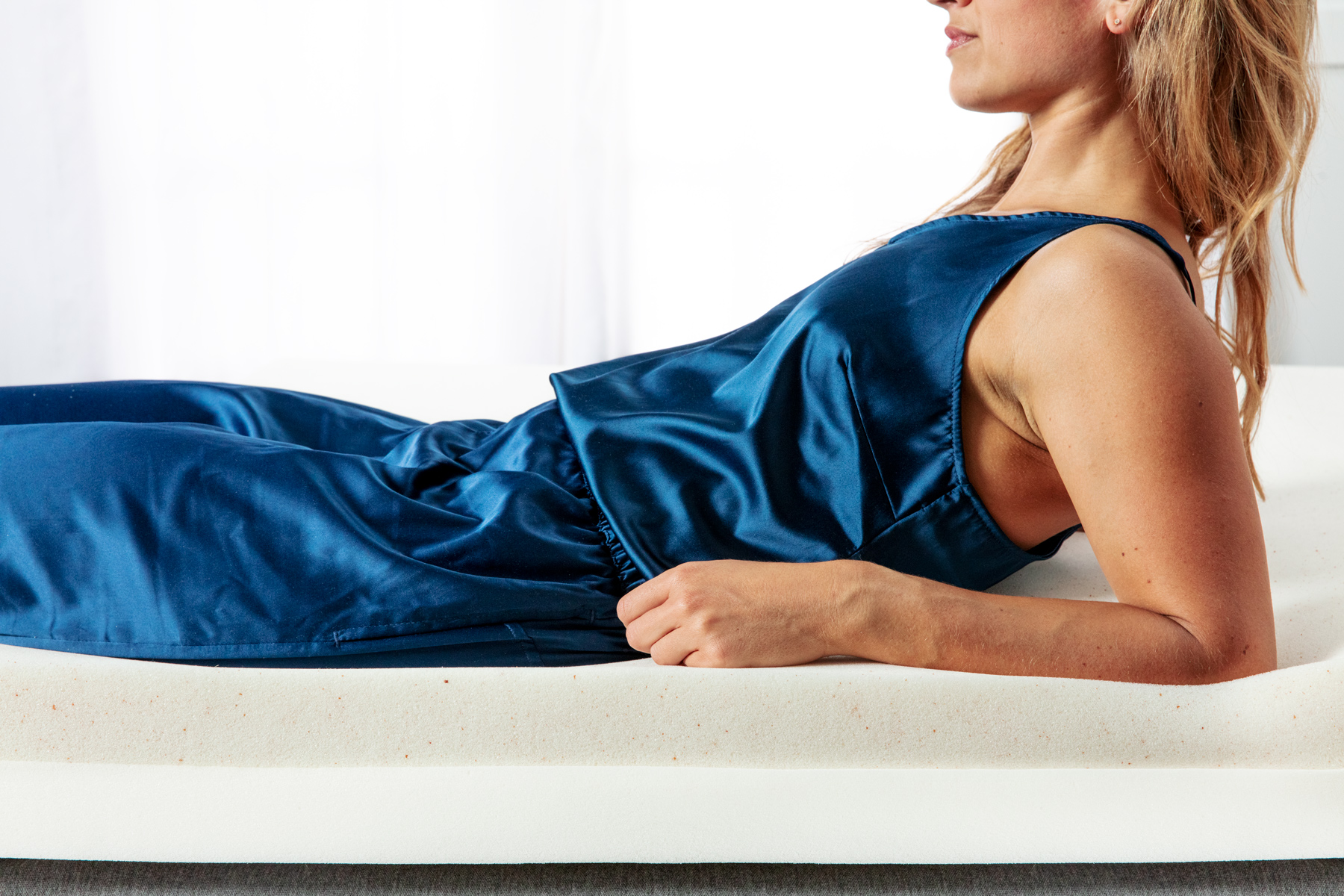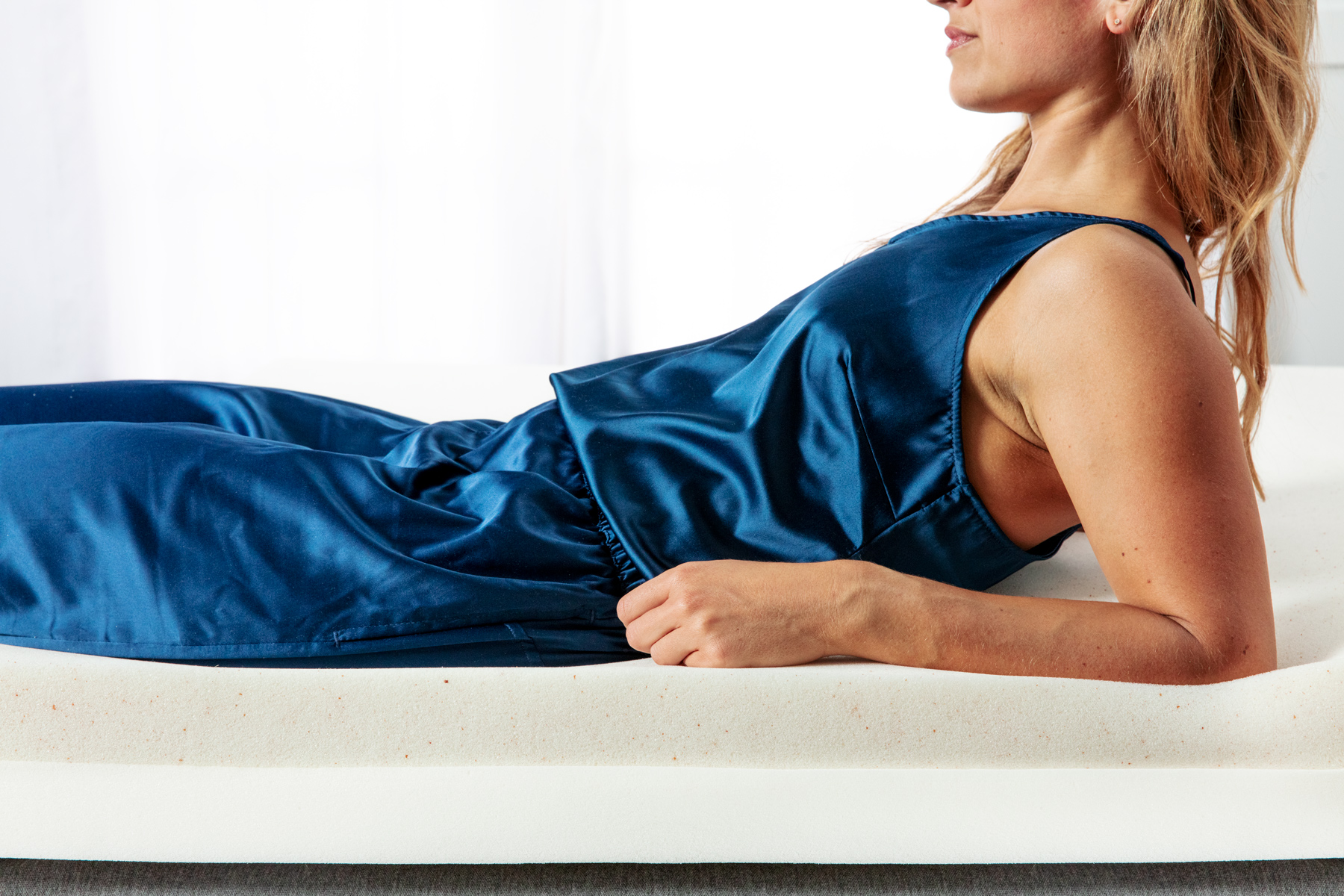 the average lifespan of a mattress is 9 years
The ultimate Relief
Many are looking for product subsittutes to help them save in 2023. If your aging mattress has begun to sag and cause discomfort, but a replacement is currently not in the budget, premium toppers are worth considering. The Active Cooling topper will instantly upgrade your bed, delivering cool, quality sleep for years to come at a fraction of the cost. Interest-free installment options make these toppers even more affordable.
Viscosoft's Active Cooling Mattress Topper vs. Other Leading Brands

Viscosoft Active Cooling Mattress Topper
Tempur-Pedic Adapt Topper w/ Cooling
Saatva Graphite Memory Foam Topper
 Casper Mattress Topper
Tuft & Needle Mattress Topper
SleepNumber Responsefit Memory Foam Mattress Topper
Layla Memory Foam Topper
Thickness
4 inches
3 inches
3 inches
3 inches
2 inches
2 inches
2 inches
Price (Queen)
$349.95
$415.20
$445.00
$299.00
$250.00
$349.99
$249.00
Cooling Elements
Yes
Yes
Yes
No
No
No
Yes
Return Window (Days)
90
0
180
30
100
30
120
Warranty (Years)
7 (registered)
10
1
5
3
1
5
Made in USA/ CertPUR-US
Yes
Yes
Yes
No
Yes
Yes
Yes
Machine Washable Cover
Yes
Yes
No
No
No
Yes
No
Customer Reviews
148
7,800
172
1
1,849
270
620
Review Rating (Stars)
4.5
4.2
4.8
3
4.4
4.8
4.5
Information as of: May 3rd 2023
enjoy interest-free installments with afterpay